~Park Yong Ha~
(1977.8.12 -2010.6.30)
Do you guys remember Winter Sonata(2002)???
Kang Sang Hyuk who are Yu jin's childhood friend which also in love with her?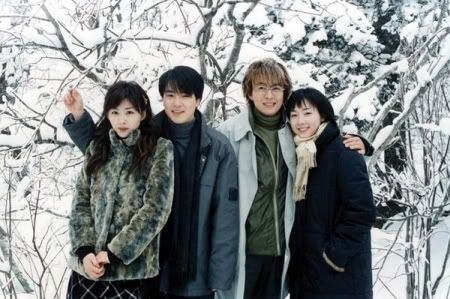 On Air (2008), Lee Kyung Min?
That's Park Yong Ha oppa. He left us today morning that brought a shocked to the Korea and also other parts of the world. Everyone is sad because of the sudden news. Jaejoong( Hero) from DBSK who are closed with him is really sad because of this. Every friends of Yong Ha's oppa were very sad because of this. I watched the vids where So Ji Sub oppa and others sending off Yong Ha oppa, my eyes was full with tears and it drops at last. That was the same feeling i felt during early of this year when my friend leaved us using the same way too...


Yong Ha oppa was an actor and also a singer who were enjoying his acting and singing career. But maybe due to his father's illness and other reasons, he was feeling depressed, he choose to leave this world. We can't do anything now, we can't blame him for choosing this road. The only thing we can do is pray for him. Wish him will be happier and better than now in the other world...........

So buddies, if you have any problems try to talk with your friends, don't keep it by your own, this is a serious social problems now. Not only in Korea, try to express your difficulties when you are having problems to your friends or families.
R.I.P